Title: Dreamin' Sun Vol. 1-10
Author: Ichigo Takano
Series: Yes.
Format: eBook
Page Count: A lot.
Publisher: Seven Seas Entertainment/Futabasha Publishers Ltd.
Age Range: 14+
Genre: Slice of Life/Romance
Description on Goodreads:
Shimana Kameko lives in a home where she feels she doesn't belong. Her mother is dead, her father has remarried, and her six-month-old baby brother takes up everyone's attention. Kameko skips school and runs away to a nearby park, where she literally stumbles over a mysterious man in a kimono. The stranger, Fujiwara Taiga, offers Kameko a place to stay — on three conditions. The first condition is that Kameko tell him why she ran away from home. The second is that she fetch the stranger's lost apartment key (he is locked out!). The third condition is… to have a dream. Kameko meets the conditions, moves in, and begins a journey of romance and self-discovery.
Review:
So everywhere I looked in the last… oh lets be honest.. YEAR online I have seen this advertised. EVERYWHERE. From Instagram, to Goodreads, to even my Facebook and Twitter.
Then came the targeted ads. It was getting annoying as hell.
But heck if they weren't accurate to target me.
I went into this knowing nothing other than it's a "typical shoujou" and a lot of people recommended it.  I just buckled in, thinking this was gonna be a one and done mess. Just one volume and I can toss this aside.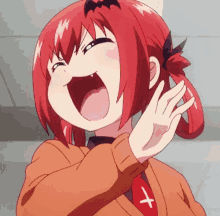 I was dead wrong. So very wrong.
This was a sleeper hit for me. Holy crap.
When I first met the main character… I won't lie. I hated her. She was… So annoying and overly stereotypical teenager. It's all about me, me, me. All the problems are me me me. And yes, she does have a sad beginning. But how she demonizes her step-mom.. and it's all a lie. I couldn't get down with that.
But… once you get past that, it was the other characters that really pulled me in. Like Zen. He's the Panda obsessed amatuer mangaka who I at first thought was gonna be a neckbeard/nice guy… but he was genuinely a nice guy. A real nice guy. We don't meet the ACTUAL nice guy until later on in the series.
Asahi is nice… but mostly like a background character which works out. He was a big focus at first, but he does tend to fade. He could have been a bit more fleshed out, if I am honest other than what was thrown to him as a personality. And then there is the Landlord. GOD he is my favorite character. He's an asshole, an unapologetic asshole. And I love it and his growth as a character.
That all being said, this IS one of those WHO WILL SHE END UP WITH mangas that are thrown at us, so keep that in mind. Very light drama, but when it happens, it's serious. I spent all of yesterday reading this entire series, and am more than likely to read it again!
Not for those who like a lot more drama in their stories or people who dislike fluff.
My Rating: 4/5
Would I/Who would I recommend it (too): Anyone who is looking for a gentle shoujou/romance with a lot of innocence.
Goodreads Link:
https://www.goodreads.com/series/94069-dreamin-sun